Houhai Lake is a large lake in downtown Beijing. It was constructed over 700 years ago and was exclusively for the Royal family. It has since then been a popular area with many wine shops, workshops and performance stages. It is a good place to stroll around and enjoy. In summertime to take a boat ride on the lake and in winter it is possible to go ice skating.
Around Houhai lake are old-style Beijing houses, called Hutongs.
Houhai Lake is known for its nightlife. Lots of bars and restaurants. Most bars have live music. It's great to have dinner by the lake in the evening. It's very popular and gets busy at night.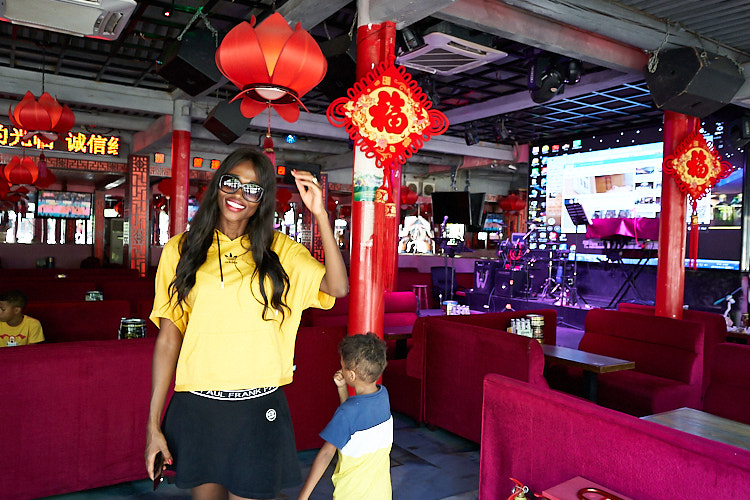 How to get there
Get to Houhau Lake with Taxi or Subway...
Directions
With Taxi:
In the Didi App, type in "Houhai". You will see proposals like, "Houhai Bars Yitiao Street, Xicheng, Beijing". Choose that as destination. See Didi App instructions here.
With Subway: