Lama Temple Beijing
is a monastery and temple of Tibetan Buddhism located centrally in Beijing. The architecture and artwork of the temple is of Chinese and Tibetan style. It is very beautiful.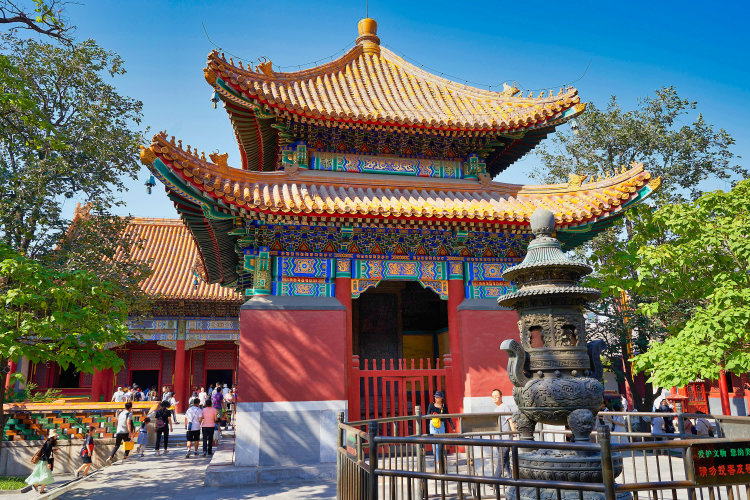 It was constructed around 300 years ago. It is the largest and best-preserved lamasery in China.
It consists of several Pavilions with magnificent artworks and Buddha statues.
In the Pavilion of Ten Thousand Happinesses is an 18m tall statue of the Maitreya Buddha. It is in the Guinness Book of Records for being the largest Buddha Statue carved out of a single piece of White Sandalwood. It took 3 years to transport it from Tibet to Beijing.