Intercontinental Hong Kong is a 5-Star hotel at Victoria's Harbour in Kowloon. It is built into the Ocean and has a stunning view. It is very nice and clean. They have luxury decorations and paintings. It is directly connected with K11 Musea.
Location
The Hotel is located in Victoria's Harbour Kowloon. Everything is nearby. Shopping, Subway Station, Museum, Restaurants, indoor Playground. The Avenue of Stars is just outside. This place is just awesome. It is the best location a Hotel can have.
Rooms
The rooms are nice, comfortable and clean.
Service
The staff was friendly and the service was good. The Porter brings the bags upstairs. Check-in and Check-out was fast and easy.
Food
The breakfast was Western and Chinese. The selection of food was very big. You could try something new everyday. Everything was fresh and delicious.
They have several Restaurants for dinner in the evening. You can choose from a French Seafood Restaurant, a Cantonese Restaurant, a Japanese Restaurant, a Steakhouse and the Harbourside Restaurant with a buffet and stunning view over Victoria's harbour. The buffet had a huge variety and the food was delicious. When the Chef brought some speciality, he rang a bell to let the guests come and have a try. The food preparation and decoration was outstanding.
Bar
Next to the Lobby was the Lounge with relaxing music. Here you can sit and chill and enjoy the stunning view over Victoria's Harbour.
Activities
There is a nice outdoor swimming pool with a pool bar. There were plenty of Sun Loungers. Here you could spend the whole day relaxing.
Child friendly
The hotel offered a baby cot. Inside the cot was baby toiletries. They gave the children some gifts and small bathrobes and slippers to wear. At the Restaurant they had very comfortable child seats.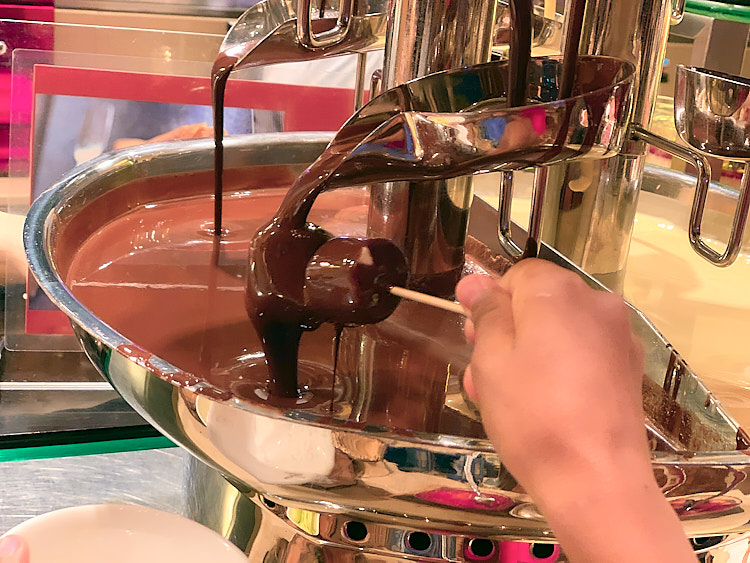 Cleanliness
The hotel is clean, tidy, well maintained and has a nice smell.
My Rating for Intercontinental Hong Kong