Four Seasons Beijing is a 5-Star Hotel in the Chaoyang district. It's very modern, luxury, beautiful and clean. They have designer decorations and paintings. High ceilings with huge crystal lights, dark wood and warm colors. We visited Beijing in winter time and it was snowing, which doesn't happen very often.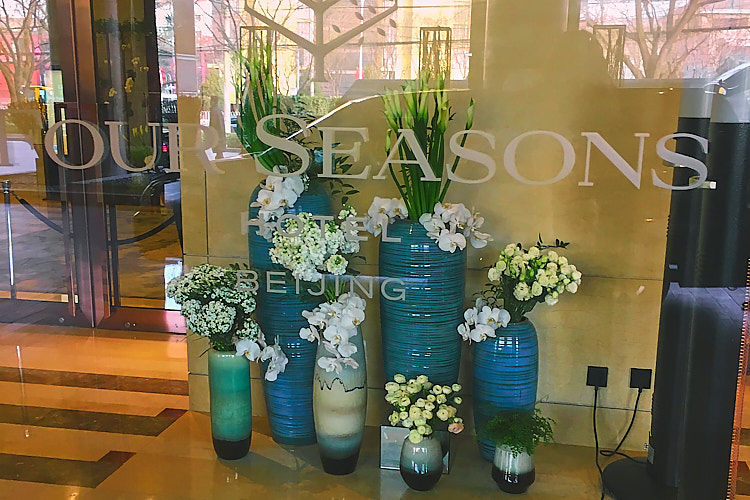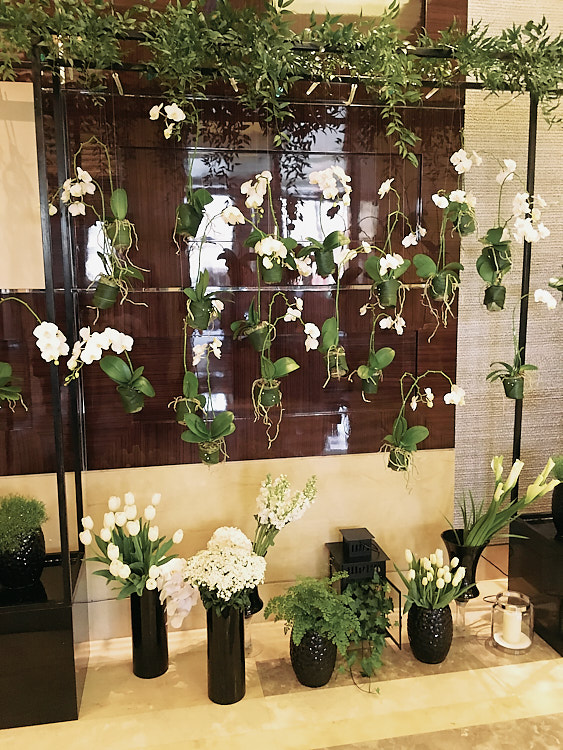 Location
The Hotel is located in the Liangmaqiao area downtown in Beijing. There are many Restaurants close by. If you want a Brazilian BBQ or a Japanese Teppanyaki, it is only a few footsteps away. Around are also many Shopping opportunities like Solana Shopping center or Lufthansa Shopping mall close by.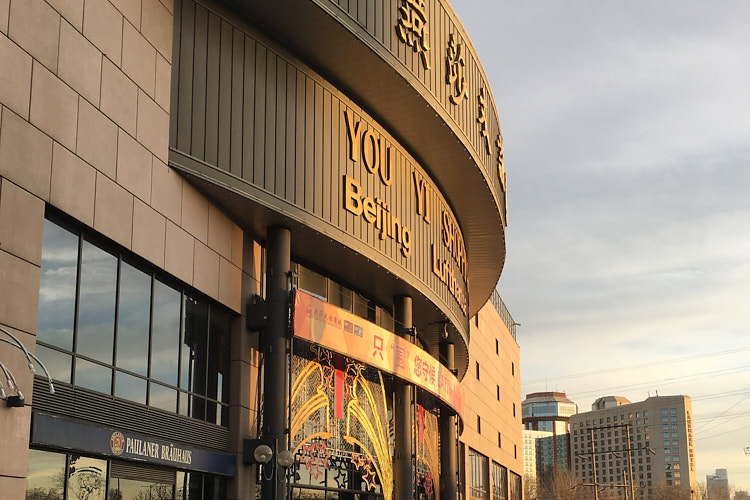 Rooms
The rooms are nice and big with expensive wooden furniture. The beds and pillows are very comfortable. The bathroom was also very nice with a big bathtub and ceramic stone tiles. It was quiet. The door to the room was thick and well isolated. We didn't notice any noise from other guests.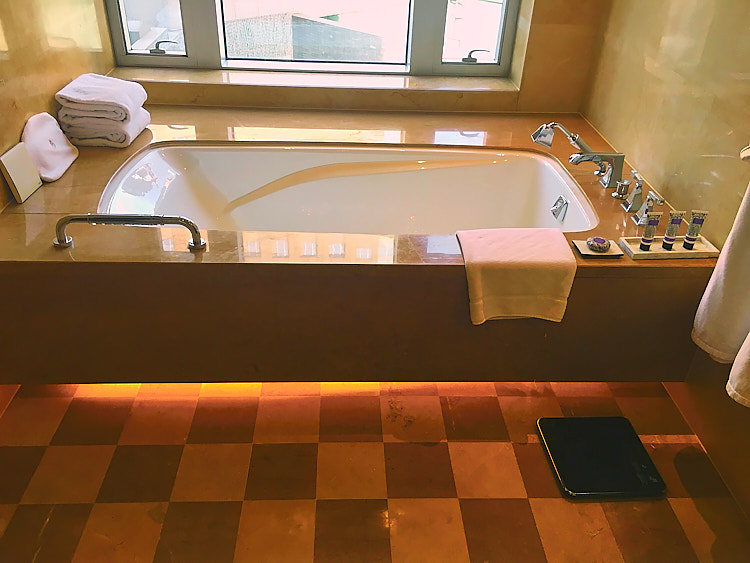 Service
The service is top. Everybody welcomes you with a smile. The manager greeted us often during breakfast and asked about our stay. The check-in and check-out was fast and easy.
Food
The Food is outstanding. For breakfast they had all you can imagine, Western, Chinese, Indian, Vegetarian and so on. The coffee was superb and the fresh made fruit juices and Chinese with a big selection of food. In the evening there are various Restaurants and Bars to choose from. All of them are top class with beautiful decorations and delicious food.
Bar
Behind the Lobby was the Opus Lounge with relaxing live music. Next to it was the Opus Bar with oversized comfortable sofas to sit and relax and have a drink.
Activities
There is a nice indoor swimming pool, a Gym and a high class Spa for wellness.
Child friendly
For children they offer a lot of activities like Children Spa, Table Tennis classes led by world champion players and painting classes. At the Restaurant they have a Kids Corner.
Cleanliness
The hotel is very clean, tidy and well maintained.
My Rating for Four Seasons Beijing