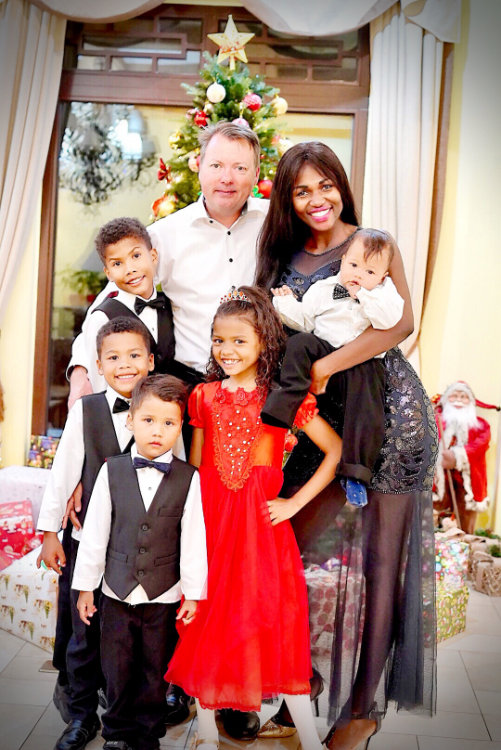 My name is Neliswa, which means Be Satisfied in my mother language isiXhosa. I am from the beautiful country South Africa. I'm happily married to a wonderful man from Iceland. My best friend. I am a mother of five gorgeous children. My kids suggested naming my website Seven Roses, because my second name is Rose, which they like so much. Our children were born in three different continents. We have three different nationalities. We speak in total eight languages. We are open-minded and love to explore new things, to meet people, see new places, and have fun.
Ever since I was young, I had a passion for exploring the world. I started traveling abroad as a model while I was studying Electrical Engineering. Maybe I love traveling because I am a Sagittarius, lol.
Now I have a big family, but that doesn't stop us from traveling. Children are curious and love to explore new things. They are always very excited and looking forward to travel to a new destination.
As a mother of five children, I have learned many things about raising them, children's needs, and desires. Often people ask me how I manage with so many children without having stress and how I do it to have kids with such good behavior. Also, people ask me how I manage to keep my figure after having 5 children.
I want to share my experience, tips, and stories about traveling, raising children, and caring for yourself on this website.
I hope you will find inspiration and benefits from my blog Seven Roses.
Love, Nellie