Marriot Merlin Beach is a 5-Star hotel resort with a huge pool landscape and a private beach. The rooms on the ground floor have a small terrace with direct access to the pool.
Location
The Hotel is located on the west coast of Phuket, Thailand. It is close to the small town of Patong beach. The hotel offers a shuttle bus to the town. The ride takes about 15 min. The hotel has an own private beach, called Merlin beach. Only the hotel guests can access it. It is a quiet location, there is no traffic passing around. You have all you need at the hotel. Next to the hotel was a small supermarket.
Bring a hat and a lot of Sunscreen with you. The sun in Thailand is very strong. Even I got a sunburn.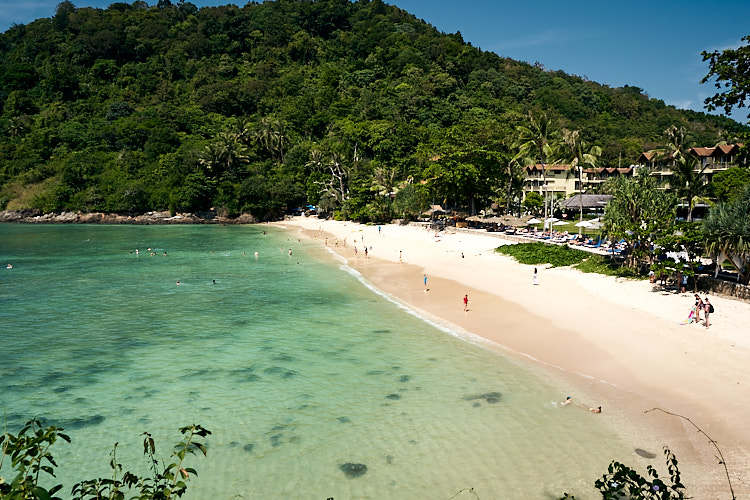 Rooms
The rooms are nice and big with a balcony or a terrace with access to the pool. The windows are big. It was quiet. We didn't notice any noise from other guests.
Service
The staff is very friendly and the service is good. Check-in and check-out was fast and easy. When you arrive you get a cold welcome drink. The hotel offers a shuttle to pick you up at the airport. That is very convenient. They wait for you at the airport with a sign. The shuttle has cold water to drink.
Food
You can have breakfast at the Pool Restaurant or at the Beach Restaurant. The breakfast was very good. They had a huge variety of food. They had a very nice coffee and lots of fresh juices.
In the evening there are several restaurants to choose from, Thai, Italian, Burger, Seafood, and Western. Each Restaurant has once a week a Theme-Day with a buffet or all-you-can-eat. The big pool Restaurant offers a big buffet every day. It has a big selection and is very delicious. There is a kid's area with children's food. The kids love to go to a dinner buffet. They can choose whatever they like to eat. It is always easy for everybody. No waiting for the ordered food to come.
We stayed during Christmas time. On Christmas Eve and Christmas Day there were several opportunities to have a nice Christmas Dinner.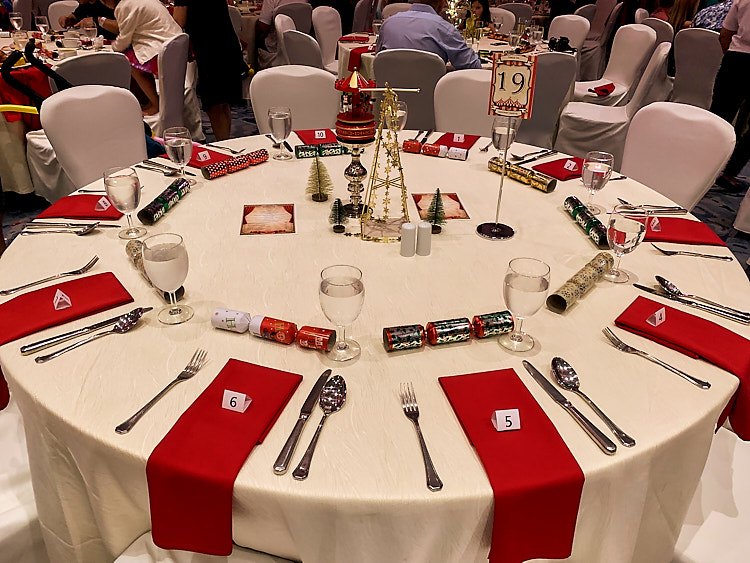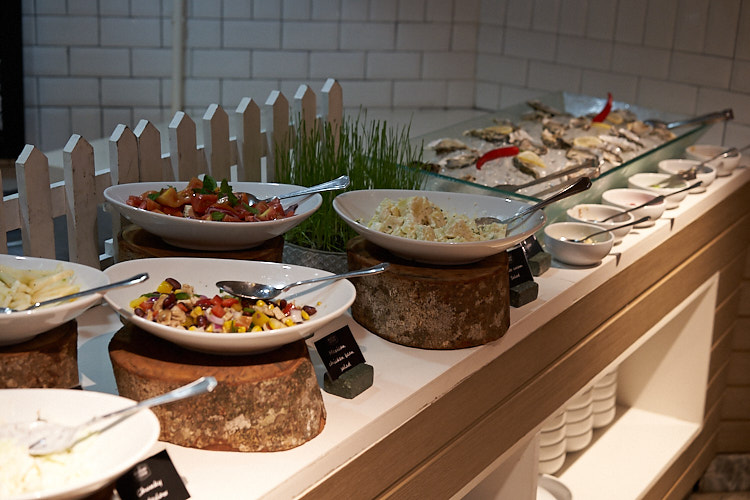 Bar
Next to the Lobby was a Lounge with relaxing music. In the main pool was a pool bar. The beach had a Beach Bar. All of them served nice cocktails and coconut drinks. The bars outside closed by sunset.
Activities
There is a huge pool landscape. Also a smaller pool for young children. Every day at 3 pm they had a pool activity with music. At the beach, you could lend a kayak and snorkeling masks. They also offered guided professional diving.
The hotel has a Kid's Club the whole day with lots of kid's activities. They had Ping Pong tables and a small football field.
By the lobby are some shops that sell clothing and swimwear.
Child friendly
The resort is family friendly and popular among families. There are so many things for children to do. They never get bored. There is a Swimming pool, Beach, Kids Club, Football, Ping Pong and Games. The children meet new friends right away. The restaurants have lots of food variety for children. It is also possible to rent a stroller in case you don't want to travel with your own. The hotel offered extra bed and baby cot for free.
Cleanliness
The hotel is clean, tidy and well maintained. The pool, beach and the areas outside were also very clean.
My Rating for Marriot Merlin Beach