Pileh Lagoon is one of the most beautiful and romantic places I have ever seen.
It is located on the north Island of Koh Phi Phi close to the famous Maya Bay.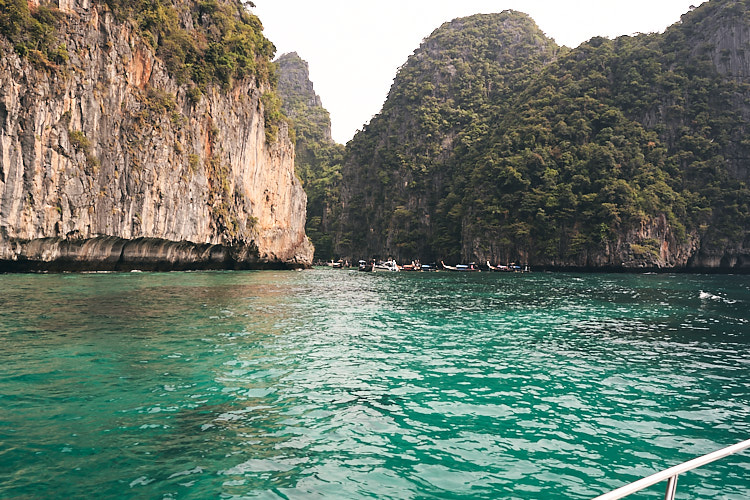 The water was fantastic. Turquoise color, comfortably warm, no waves. You feel like in a pool. The kids saw several fishes while snorkeling.
We swam, relaxed on the boat, listened to music, had cool drinks and snacks. Danced to our favorite songs.
I just fell in love with the colors here. Beautiful cliffs and incredible lagoon. Here you can spend the whole day enjoying this beautiful nature..