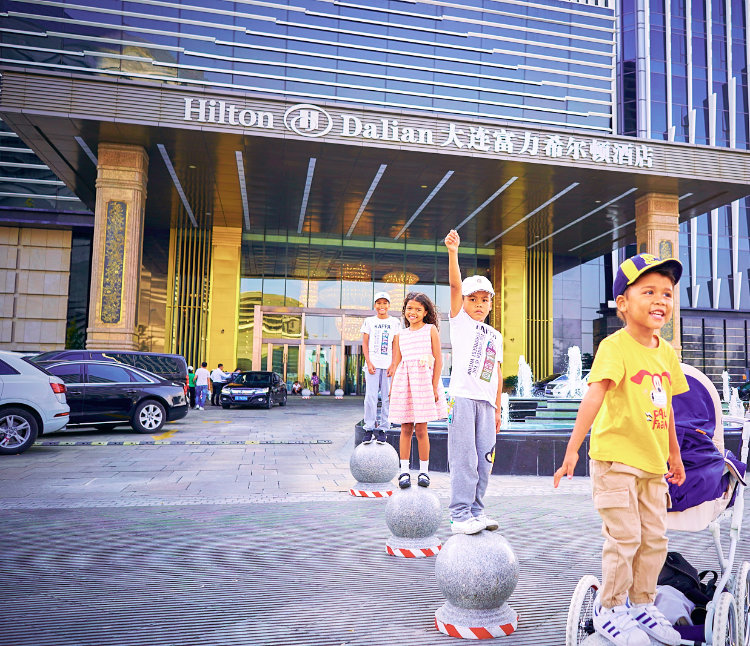 Hilton is by the Ocean in Dalian City. It's a 5-Star hotel and very beautiful and clean. They have top luxury decorations and statues. High ceilings with huge crystal lights. They had a huge bowl of flowers in the center of the lobby.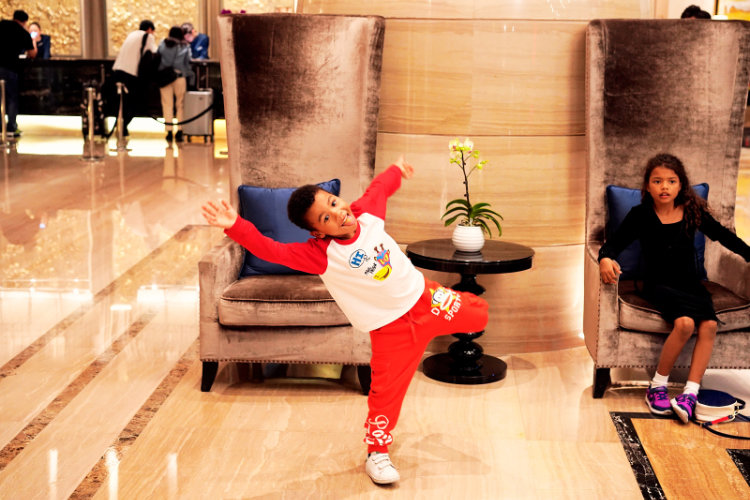 Location
The Hotel is located near the city center by the harbour of Dalian. There is a beautiful view over the ocean. You can walk to the harbour promenade. There are many small boats and yachts nearby. Across the road are some children attractions, carousels and bump cars. It is a perfect location.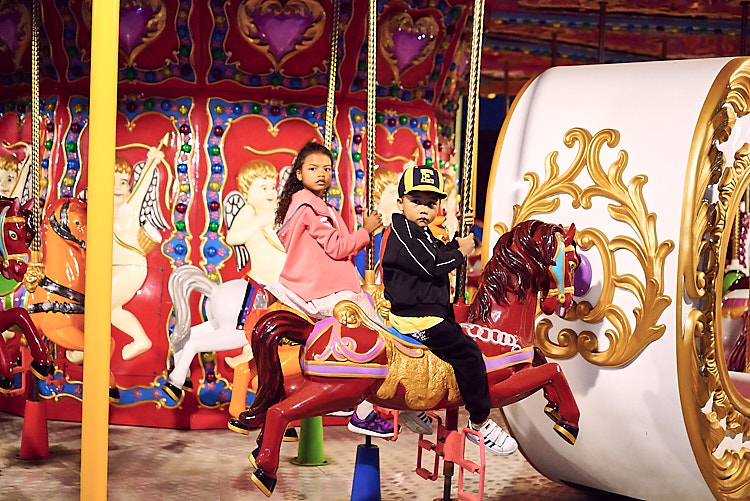 Rooms
The rooms are nice and big with long windows from the ceiling to the floor. We had rooms with a beautiful view over the ocean and the sunset. It was quiet. We didn't notice any noise from other guests.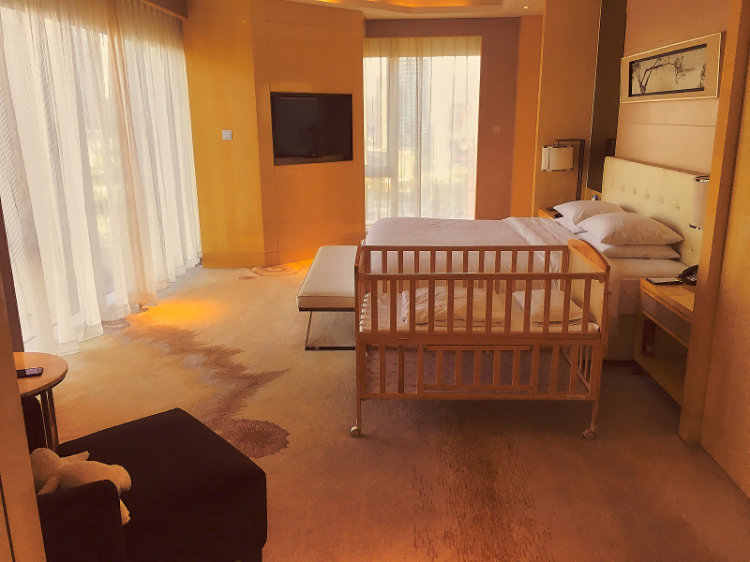 Service
The check-in and check-out was fast. All staff was friendly and could speak good English. At the Restaurant the service was also excellent. The manager always came to us to make sure everything is fine.
Food
The breakfast was Western and Chinese with a big selection of food. We always had a dinner buffet in the evening. They had a Brazilian Week with Brazilian decorations and entertainment together with Brazilian food and BBQ. There was also Seafood buffet with all kinds of seafood, Japanese Sushi, Chinese food and Cakes, Ice Cream, Cheeses for dessert. They had a big Candy selection with a chocolate flowing fountain to dip in marshmallows. We loved the fresh made fruit juices. The kids loved this dinner buffet. Everyday they looked forward to the evening. We didn't even look for a close-by restaurant during our stay. We always ate at Hilton. The service was excellent, the Chef made special food for our baby, that was not on the menu. This was very nice of them.
Bar
Next to the Lobby was the Lounge with comfortable chairs and relaxing music. The hotel also had a lovely decorated American bar with live music in the evening. There was a Billiard table and big screen for live sports events or music videos. It was very nice and comfortable to enjoy the evening after the kids were in bed.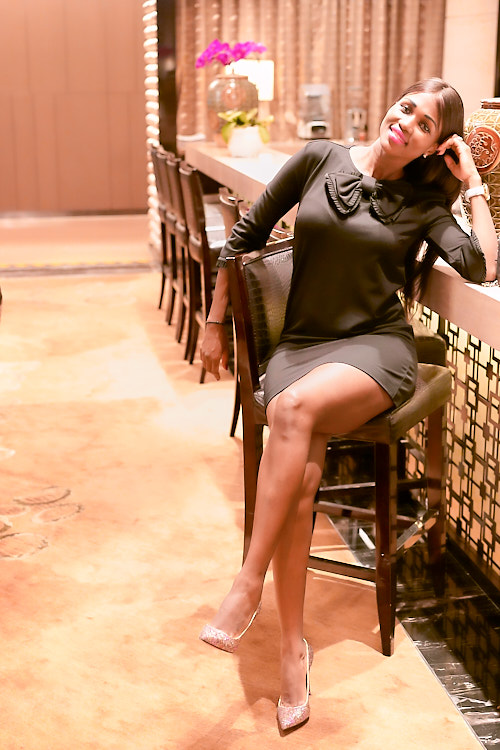 Activities
There is a nice and big indoor swimming pool. The water was comfortably warm.
Child friendly
The hotel brought a baby cot to our room. It was very nice and comfortable. At the Restaurant the didn't charge for children below 6 years old. Children between 6 and 12 pay half price. There was a children play area. There were plenty of child seats and big tables for families. The service was excellent. They prepared special baby food.
Cleanliness
The hotel is new, clean and tidy. However there was a scent of cigarette smell in the room. Other guests had been smoking inside the room before.
My Rating for Hilton Dalian