If you are traveling to Hong Kong with kids, there are many things to do. When we went to Hong Kong we knew that we wanted to visit Disneyland, but we didn't know anything about Ocean Park. After we had been a few days in Hong Kong we decided to visit Ocean Park. It was a big surprise. It was much better than we expected. We stayed the whole day until late in the evening. It is one of the Top things to do in Hong Kong with children.
Ocean Park is the biggest family park in Hong Kong. The easiest way to go there is to take the Subway. The Park has its own subway station on Hong Kong Island. There are lots of attractions. Thrill Rides, Animals, Aquariums and Shows. Ocean Park has two sections. The Waterfront and The Summit. To travel between them it is possible to take a cable car with amazing views or a Subway that looks like an U-boat. Often there is a long queue for the cable car, but there was no queue for the U-boat subway.
On this day it was rather crowded. After queuing for the first ride for about 30min we decided to buy a VIP tickets. Then we didn't have to wait at all. This saved so much time and made everything more easy and fun.
Ocean Park is a mix of a Zoo and a Theme Park. There are aquariums with seals, sea lions, penguins, dolphins and sharks. They also have Pandas and Crocodiles.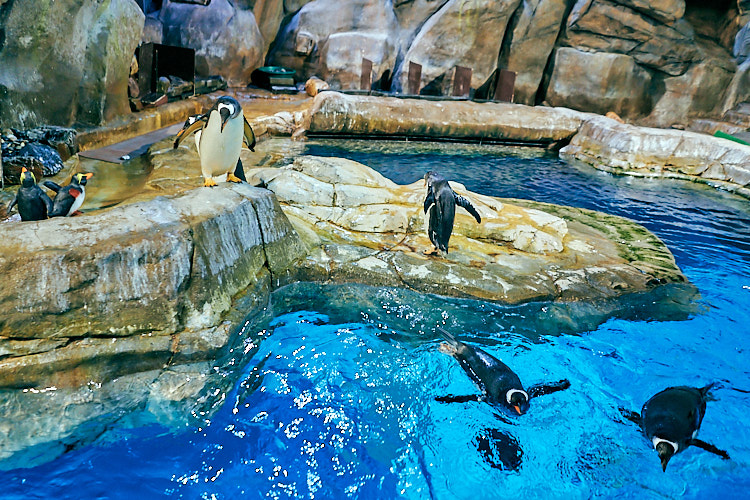 In the Jungle area were free Parrots and they didn't fly away.
There are several thrill rides and rollercoasters. If you want to test your thrills, don't miss out on Hair Raiser. It was my son's favorite ride. We went many times.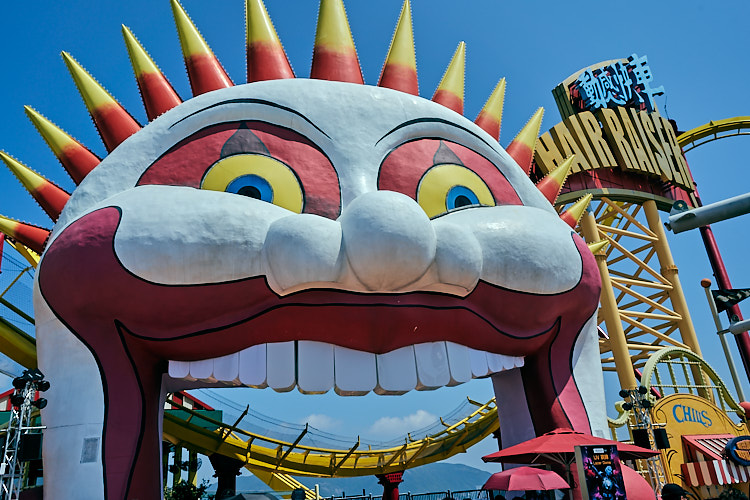 Ocean Park is definitely the Family Park with the most amazing views. You can see all over South Hong Kong Island and the Ocean.
The sunset was stunning beautiful. We saw it from the Ferris Wheel.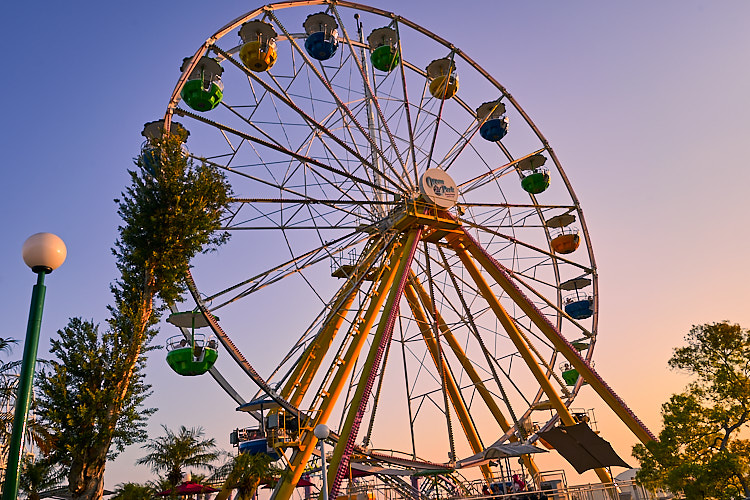 It was Halloween time and as the day passed and it started to get dark, many very scary creatures appeared. In some areas it was too scary for the kids. My four year old boy was very scared and he still talks about the "Woman with the open stomach".
We spent the whole day in Ocean Park and we still didn't manage to finish everything.
There are many things to do in Hong Kong with children. Ocean Park is one of the must visits when traveling to Hong Kong with kids.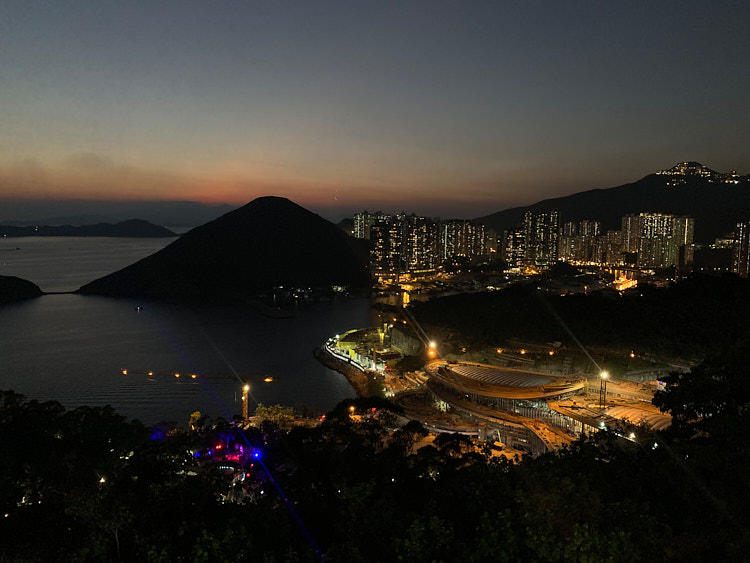 How to get there
An easy and quick way to get to Ocean Park is to take the Subway...
Directions
From Downtown take the Red line to Hong Kong Island, station Admiralty
Change to the Light Green line
Exit after only one stop at Ocean Park station