The Mongkok district in Hong Kong has one of the highest population density in the world. It is very busy. Lots of people around. Mongkok has been seen in many movies like the Bourne Supremacy.
The Ladies Market is an open street market in Mongkok. There are street stands that sell all kinds of fashion, clothes, belts, handbags, watches, electronic gadgets, T-shirts, toys, watches, shoes, lingerie, wallets, backpacks, sun glasses, cell phone accessoires and so on.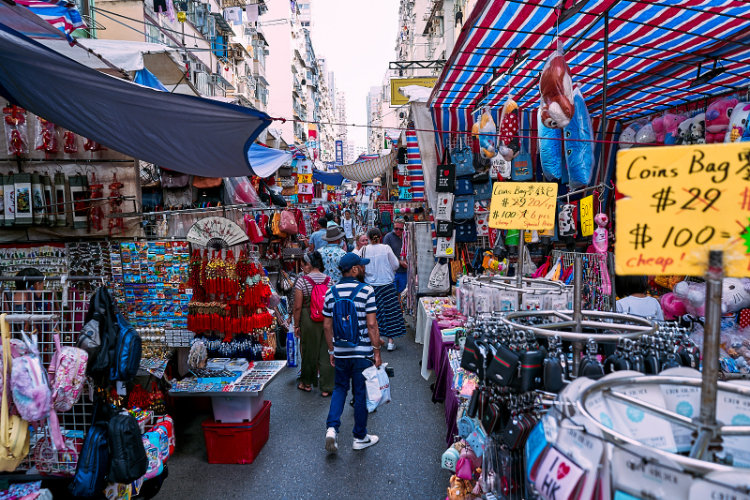 It looked like the majority of the products are replicas and fake. If the price is too good for a designer product, then it is probably a fake. It's a good idea to inspect the quality carefully before buying. If you want to buy something, then bargaining is a must. Start with offering 10% of the amount the seller wants.
How to get there
The easiest way to get to the Ladies Market is to take the MRT...
Directions
Ladies Market is on Tung Choi Street, between Argyle Street and Dundas Street in Mongkok.
In Kowloon take the MRT Red Line and exit at Station Mongkok.
Go to Exit D2.
Walk Argyle Street 2 blocks to the East.
Turn right into Tung Choi Street. You will see the Ladies Market right away.