Going to Victoria's Peak in Hong Kong is a great experience. We took the Subway to the Central Station and walked to the Peak Tram. It is an old-style tram with wooden seats. There was not much space so we had to fold the baby stroller. Soon it started to drive up to the peak, rather steep. The ride did not take much time and we arrived on the ground floor of the Peak Tower building. From there we took the escalator upstairs to the Sky Terrace 428.
The view out of the window of the Peak Tram going uphill.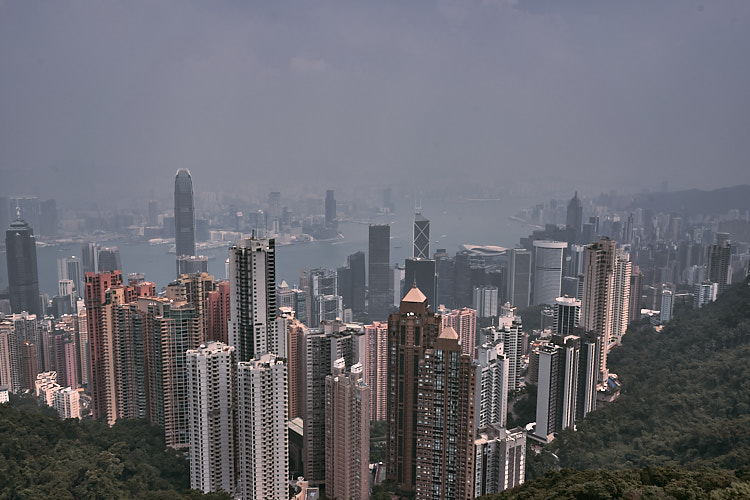 Victoria's Peak is definitely the number one tourist attraction in Hong Kong. On the top of Peak Tower is the open air Sky Terrace 428. It is 428m over sea level and offers a magnificent view over Hong Kong.
After enjoying the view and taking photos we went to the Bubba Gump restaurant, named after the movie Forrest Gump.
On the way Down we went to Madame Tussaud's museum.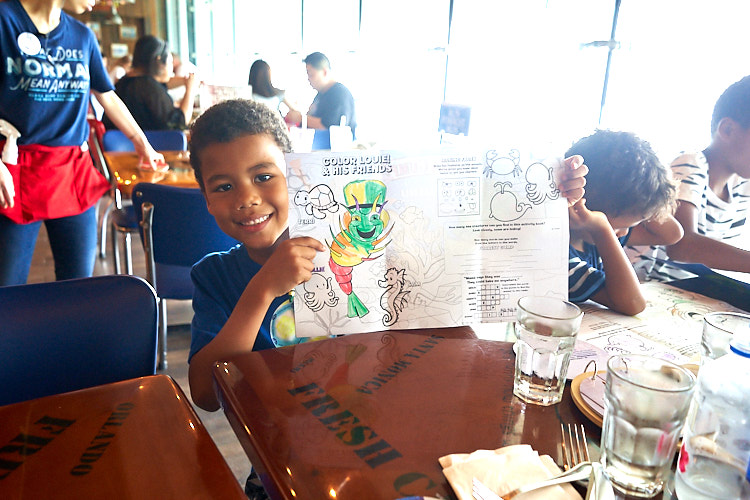 How to get there
The easiest way to get to the Peak is to take the Peak Tram...
Peak Tram Directions
From Kowloon take the MRT Red Line in direction Central.
From Hong Kong Island take the MRT Blue line in direction Central.
Exit at Central station.
Follow the signs to Peak Tram
It is a 10-15 min walk outside to the Peak Tram Station