Sky100 Hong Kong Observation Deck is located on the 100th floor of the International Commerce Centre (ICC), the tallest building in Hong Kong and one of the tallest buildings in the world.
We took the MTR to the Austin Station and entered the Elements shopping mall. In there we followed the signs to the Sky100 entrance.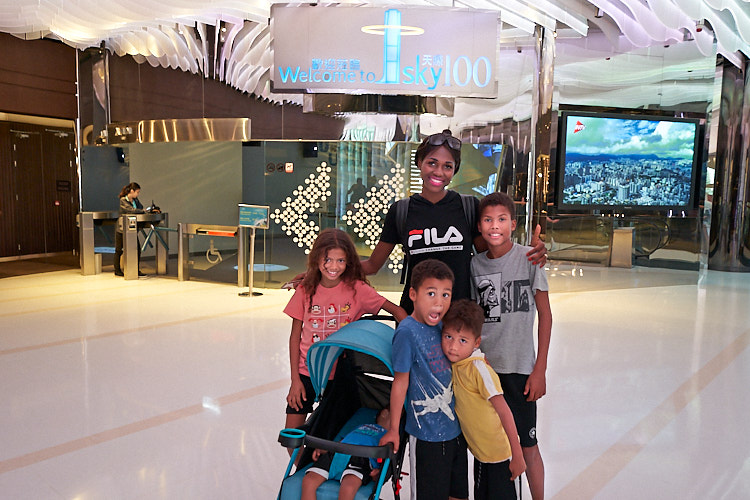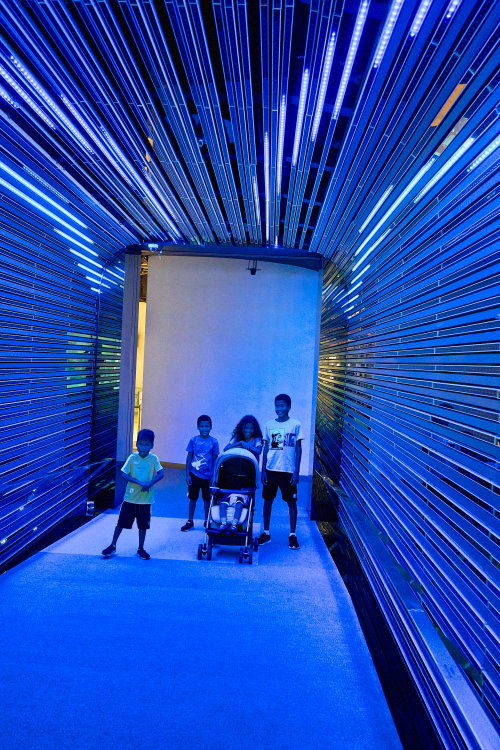 Going to the elevator that took us up only needed 60 seconds to go 100 floors. It is super fast.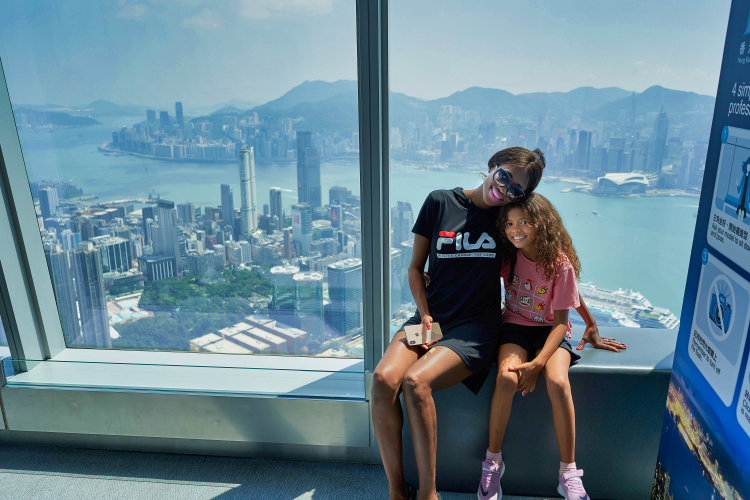 Sky100 is 393 metres above sea level. It offers 360-degree views all over Hong Kong and a splendid view over Victoria Harbour. A magnificent view over Hong Kong.
After the visit to Sky100, we explored the shopping mall Elements. There are a lot of premium brand stores.
How to get there
The easiest way to get to the Sky100 is to take the MRT...
MRT Directions
Take the MRT Orange or Dark Green Line and exit at Station Kowloon.
Alternatively take the MRT Purple Line and exit at Austin Station.
Enter the Elements Shopping Mall.
Follow the signs to Sky100 inside the Shopping Mall.