Macau is a former Portuguese colony. It was established in the 16th century and was the first European colony in China. It was also the last European colony in China. Macau was handed back to China from Portugal in Dec 1999. In Macau City Center you find everything you want. From low price articles up to luxury brands. Many snack stores allow you to taste the snack or candy, locally made Macau specialties. There is Portuguese influence all over in Macau. The building architecture, the deep colors, the language, the food has a Portuguese flair. The city center actually reminds me of Brazil. Brazil was also a Portuguese colony.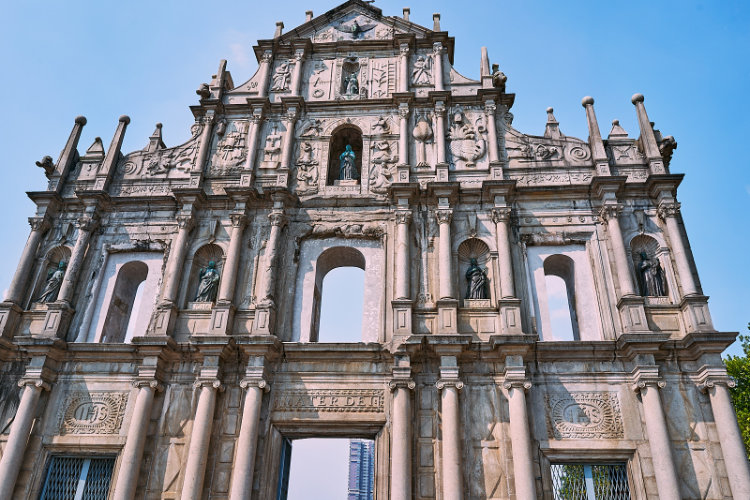 We went to the Ruins of St. Paul's Church, which burned down several hundreds years ago. Only the front wall is still standing. We strolled around the narrow streets exploring the area until we came to Senado Square.
We took a private sightseeing trip. It was a good idea. We could visit many places. The driver told us many interesting things and Macau and the history. It was good for the kids to be able to rest in the car in between visits.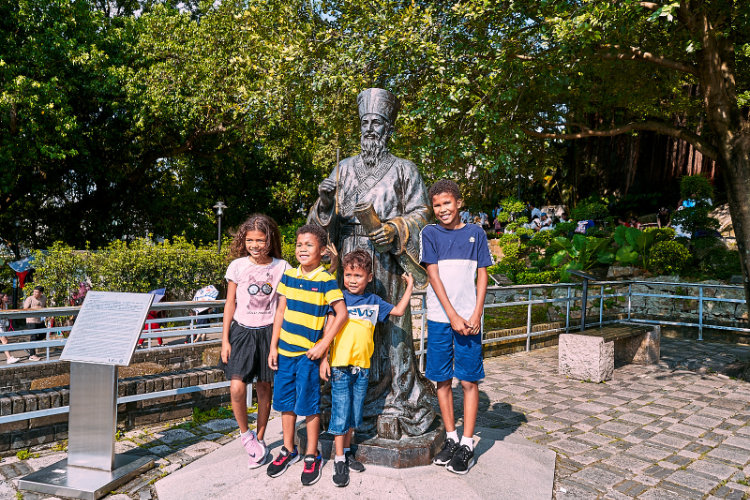 Father Matteo Ricci was an Italian priest who was one of the first Westerners to master Chinese language and writing. He became the first European to enter the Forbidden City in Beijing when he was invited by the emperor Wanli.
The City Center of Macau has narrow streets and buildings with Portuguese architecture. We visited Macau during Chinese Golden Week in October and it was a bit crowded.