If you are visiting Hong Kong you should use the oppurtunity to take a day trip to Macau. You can take a bus over the longest sea crossing bridge in the world or you can take the speed ferry.
The speed ferry takes less than an hour to travel the distance of 60 km to Macau from Hong Kong. There are 2 main ferry operators offering speed ferry transport to Macau. TurboJET and Cotai Water Jet. TurboJET serves Macau Outer Ferry Terminal, close to the Old City Center of Macau. Cotai Water Jet serves Taipa Ferry terminal, close to the new area of Macau with Casinos and hotels.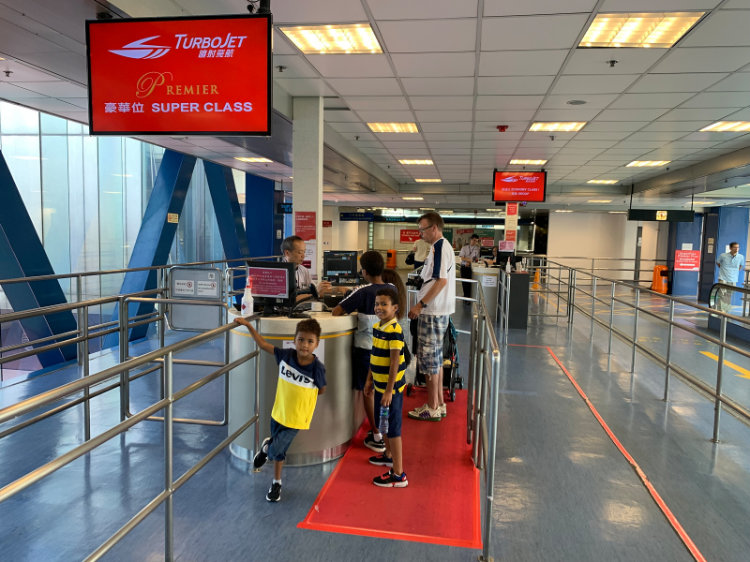 On the ferry you get a seat similar like in an airplane. On the way they serve some snacks and drinks. You can also choose the first class with lounge access and a hot meal during the trip. Before you board the ferry and when you enter Macau, you need to go through immigration and show your passport.
Hong Kong Sheung Wan is the main ferry terminal. During the day and evening the ferries departure every 20-30 min. There is no need to book a specific time. Just go to the ferry terminal and take the next ferry. In case you have luggage with you and you don't want to carry it, there is a luggage storage service in the terminal.
How to get there
Take the ferry from Hong Kong to Macau...