The Kun Lam Lady Buddha statute in Macau is the only female Buddha statue in the world. The Portuguese government built it before they handed Macau back to China to wish the people of Macau good luck. It is a 32 meter tall bronze statue at a scenic spot by the sea.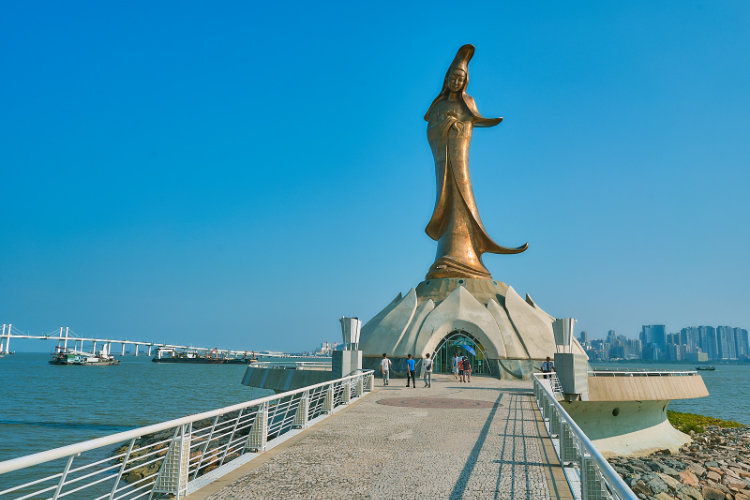 Close by is the Macau Tower. You can go up there for spectacular view over Macau.
On the other side of the Sai Van Lake is the Church of Nossa Senhora da Penha. It is a beautiful church. You can go up there and enjoy 360 degree view over Macau.
We went to the A-Ma Temple, which is a Buddhist temple from the 15th century. It was quiet and not crowded. People come here to pray.
By the harbour is Fisherman's Wharf. A complex with stores and restaurants built in style of different world locations, like Cape Town, Amsterdam and the Roman Colosseum.