The flair in Venice is extraordinary. There are no cars driving. There are only pedestrian streets and canals. It is very popular for tourists.
We walked around in the small romantic streets. We took a boat tour along the Grand Canal. You can also take a waterbus. You buy a ticket for a few Euros and wait at the boat stop. The waterbuses have a schedule, they pass by every ten minutes or so. That is an easy and cheap way to get around in Venice. You can also take a Taxi boat or a romantic ride in the typical Venice boats, Gondola Punta. Whichever one you choose, it is a great experience.
If you are hungry and want to go to a restaurant, try the smaller side streets, which are not crowded with tourists. You will often find a cheaper restaurant and even better food.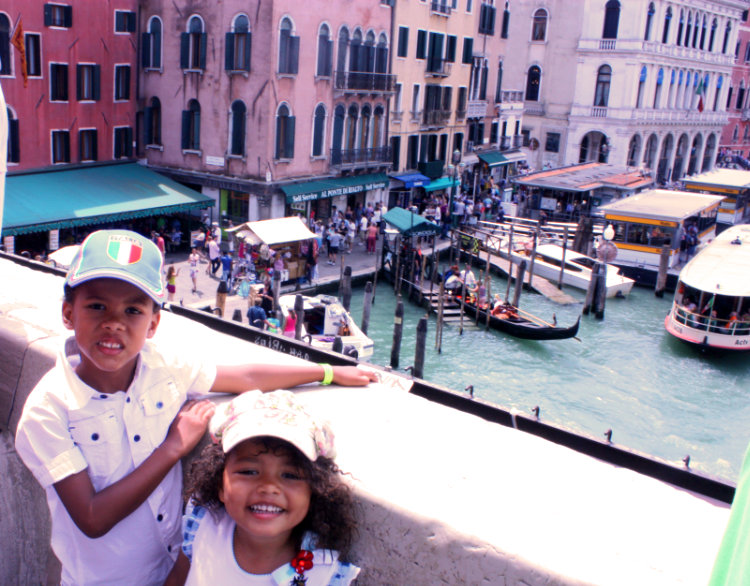 The Rialto bridge over Grand Canal is a must see. It is really a magnificient place to experience. The best time in Venice is in the morning before it gets crowded or in the late afternoon. During sunrise and sunset is a beautiful atmosphere. The lights during the evening make it even more romantic.
Picture taken from the Rialto bridge over Grand Canal. The best place to take photos.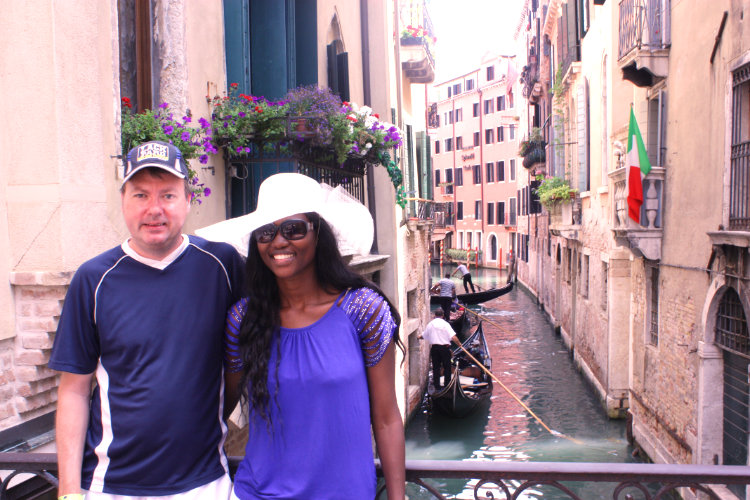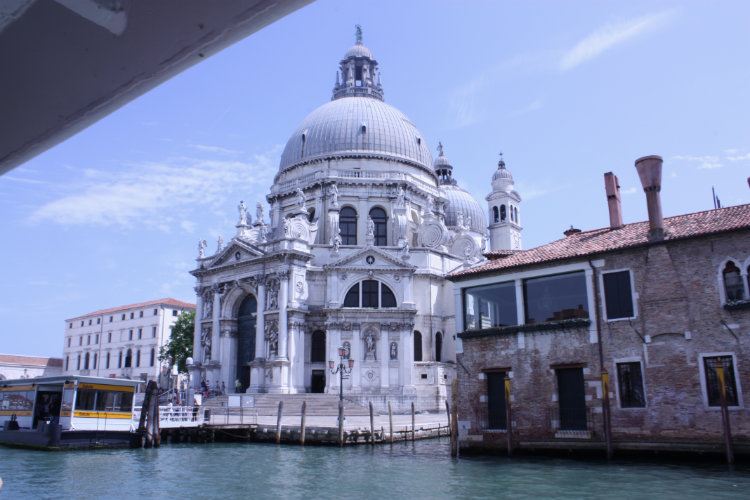 The most magnific view of Venice is from the water. Take any watertransport and explore.